The Beauty of the Ancient Church Deep in the Heart of Texas
We welcome you to the Orthodox Church. The One, Holy, Catholic and Apostolic Orthodox Church is the oldest Christian Church on Earth, and St. Sophia is proud to be one of the oldest churches in downtown San Antonio.
Please come worship and fellowship with us at St. Sophia, also known as the Church of "Holy Wisdom". Our Divine Liturgy on Sundays preserves the profound, mystical, and Spirit-filled worship of the ancient Church. On Saturdays we prepare for Sunday Liturgy with Great Vespers at 6pm. On Sundays, prayer begins at 9am with Orthros ("Matins"), followed by the Divine Liturgy at 10am. Weekday services and feast days may be found on the church calendar.
Please join us for worship and more. We look forward to fellowshipping with you.
Upcoming Services and Events
For upcoming events and services, please visit our Church Calendar.
Online Chapel

Newsletter
Click below to sign up for our Weekly Newsletter by email. Sign Up
Metropolis of Denver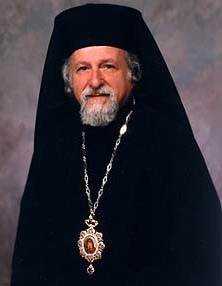 Saint Sophia Greek Orthodox Church is under the Omophorion of His Eminence Metropolitan Isaiah of Denver of the Greek Orthodox Archdiocese of America.