Donate
"A Rich Man is not one who has much...but one who gives much. For what he gives away remains his forever". Saint John Chrysostom
You can make donations to St. Sophia Greek Orthodox Church using our online payment system. Please click on the link below or you can login to your WISDOM account and make donations there.
General & Stewardship Donations
Use to make general gift or to make a Stewardship donation.
Memorial Donations
Use to make donations in memory of a departed.
Jonathan Dolan Memorial Fund Donation
Use to make donations to the Jonathan Dolan Fund, a restricted fund intended for investing in educational resources for our youth.
Stewardship
If you're a member of our parish, please consider making a pledge for your annual giving this year and offer your time for ministries you'd like to participate in.
Online Stewardship Commitment Form
This online Stewardship Commitment Form can be used in lieu of printing and mailing in your commitment.
Download the 2021 Stewardship Form
This is the traditional Stewardship card. You can download it, fill out, and mail this form.
Online Chapel
Sunday of the 7th Ecumenical Council

Newsletter
Click below to sign up for our Weekly Newsletter by email. Sign Up
Metropolis of Denver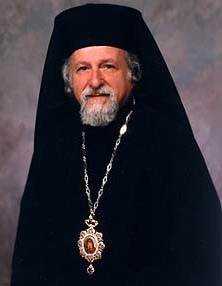 Saint Sophia Greek Orthodox Church is under the Omophorion of His Eminence Metropolitan Isaiah of Denver of the Greek Orthodox Archdiocese of America.