Donate
"A Rich Man is not one who has much...but one who gives much. For what he gives away remains his forever". Saint John Chrysostom
You can make donations to St. Sophia Greek Orthodox Church using our online payment system. Please click on the link below or you can login to your WISDOM account and make donations there.
General & Stewardship Donations
Use to make general gift or to make a Stewardship donation.
Memorial Donations
Use to make donations in memory of a departed.
Jonathan Dolan Memorial Fund Donation
Use to make donations to the Jonathan Dolan Fund, a restricted fund intended for investing in educational resources for our youth.
Stewardship
If you're a member of our parish, please consider making a pledge for your annual giving this year and offer your time for ministries you'd like to participate in.
Online Stewardship Commitment Form
This online Stewardship Commitment Form can be used in lieu of printing and mailing in your commitment.
Download the 2022 Stewardship Form
This is the traditional Stewardship card. You can download it, fill out, and mail this form.
AmazonSmile
You can also support St. Sophia through the AmazonSmile program. When you link your Amazon account to St. Sophia, almost every purchase you make on Amazon results in a small donation to our church. There is no additional cost to you.
Here is a little more information about AmazonSmile:
How does my organization receive the donations?
Each quarter, the AmazonSmile Foundation makes donations to eligible charitable organizations by electronic funds transfer. Donations will be transferred approximately 45 days after the end of each calendar quarter. To account for Product returns, a portion of the quarterly donations will be withheld until the next donation cycle, subject to any reduction due to returns from prior quarters. See the AmazonSmile Participation Agreement for more details.
How does AmazonSmile work?
When first visiting AmazonSmile, customers are prompted to select a charitable organization from over one million eligible organizations. In order to browse or shop at AmazonSmile, customers must first select a charitable organization. For eligible purchases at AmazonSmile, the AmazonSmile Foundation will donate 0.5% of the purchase price to the customer's selected charitable organization.
What is the AmazonSmile Foundation?
The AmazonSmile Foundation is a 501(c)(3) private foundation created by Amazon to administer the AmazonSmile program. All donation amounts generated by the AmazonSmile program are remitted to the AmazonSmile Foundation. In turn, the AmazonSmile Foundation donates those amounts to the charitable organizations selected by our customers. Amazon pays all expenses of the AmazonSmile Foundation; they are not deducted from the donation amounts generated by purchases on AmazonSmile.
Online Chapel

Newsletter
Click below to sign up for our Weekly Newsletter by email. Sign Up
Metropolis of Denver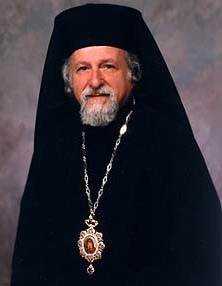 Saint Sophia Greek Orthodox Church is under the Omophorion of His Eminence Metropolitan Isaiah of Denver of the Greek Orthodox Archdiocese of America.